To make an outdoor space comfortable year-round is no challenge for Corradi, it's what we've been doing every day for over 40 years.

Pergotenda® and bioclimatic pergola vertical drop shades, as well as lighting and other complementing items become critical elements, not just simple details. We have developed an excellent selection of accessories to meet your personal taste and desire for more or less privacy, different levels of protection and permeability to air and light, while remaining in harmony with the elements of Nature.

With these elements you can choose your level of comfort and privacy and make your outdoor space unique and completely yours.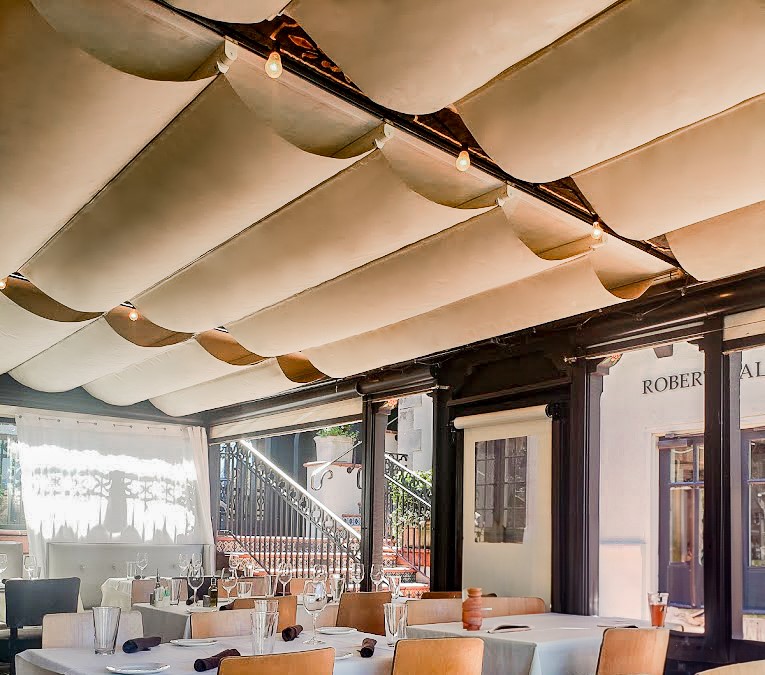 Faux ceilings create atmosphere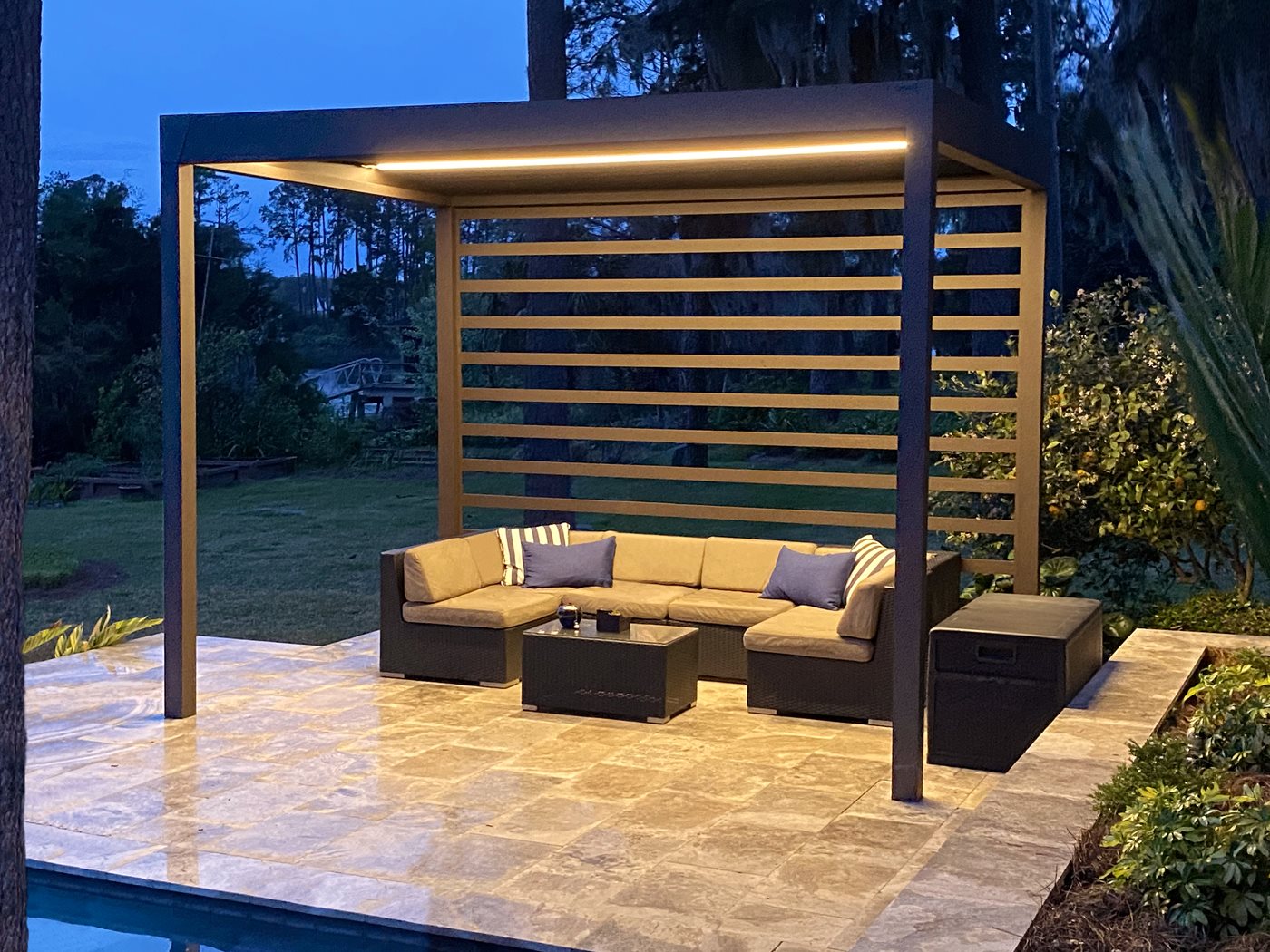 Pergola lights to enhance ambiance