Outdoor wood flooring in three configurations for every architectural need
Closures and Accessories

Decks

An extra touch of class

Versatility, technology and aesthetics, these are the strong points of enclosed pergolas and of all the Corradi accessories, important elements for completing your outdoor space and making it functional. In designing our three configurations of outdoor wood flooring we have considered the different needs of both the private and commercial sectors, creating perfect solutions for anchoring and closing bioclimatic pergolas and Corradi Pergotendas®, but also to be added to existing structures. As usual for Corradi products, the possibilities for personalisation are not only technical, but also concern the wide range of colours available to give your exterior deck flooring the touch of class and style that goes best with your outdoor space.

Show more
Closures and Accessories

Decks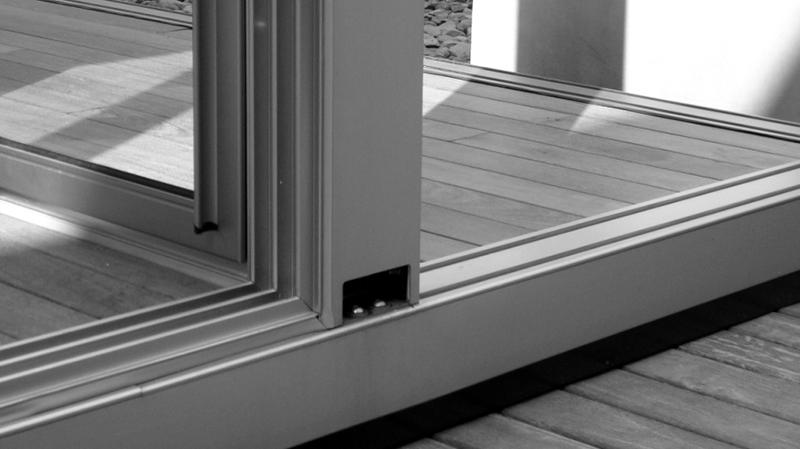 Modular decking, Multifunctional decking and Easy decking
Modular decking
Modular decking made of Cumaru wood slats and consisting in pre-assembled planks that are 10 cm wide and 2 cm thick.
The module measures 62 x 200 cm and can be trimmed during installation as needed.
Multifunctional decking
Useful as flooring or as a supporting base (with ballast tiles of 40 x 40 x 3.5 cm) to anchor Pergotenda® and bioclimatic pergolas when there are no adequate supports.
The Corradi multifunctional decking consists of a modular frame in aluminium equipped with adjustable galvanised steel feet (min h 11.5 cm, max h 16.5 cm), particularly useful when the support base is not perfectly level.
The adjustable dual perimeter frame is in aluminium and the surface can be made with Ipe wood or ceramic material.
Easy decking
Decking with a modular frame that is only 5 cm high, available in Ipe wood or ceramic material. One of its features is the possibility of being inserted into existing structures, even with vertical closures, without having to disassemble them.
For this reason it is the ideal solution for terraces, thanks to the bevelled aluminium frame that hides the difference in level with the ground.
With Corradi decking your outdoor space will truly lack for nothing, transforming into a living space that you can use 365 days a year.
Show more

Wood
CE Marking

Range of colors
Are you interested?
Contact us for more information
Where to buy
Find our dealers